Donna - Dental Hygienist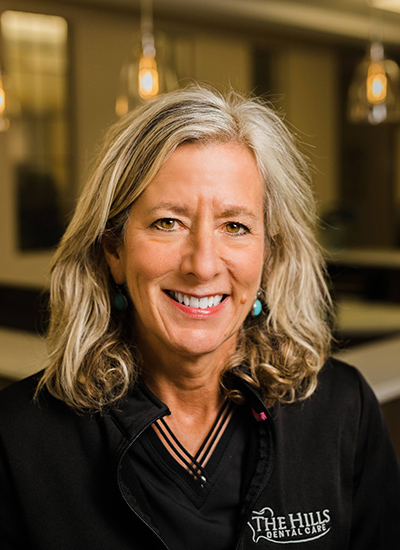 I am a registered dental hygienist and have been in dentistry for over 35 years and in practice with Dr. Scimone since 2018. 10 years of my dental experience was in a periodontal practice treating patients with more advanced gum disease. I love The Hills Dental Care for the high quality and preventative care that we provide every patient. I enjoy teaching patients about their dental health and how it related to their overall health. 
I am a St. Louis native and all 3 of my children went to different high schools here (such a St. Louis thing ☺). I love spending free time with my kids and am passionate about exercise. In my spare time, I train for triathlons by swimming, cycling, and running and am a board member of my triathlon club.
Jaime - Dental Hygienist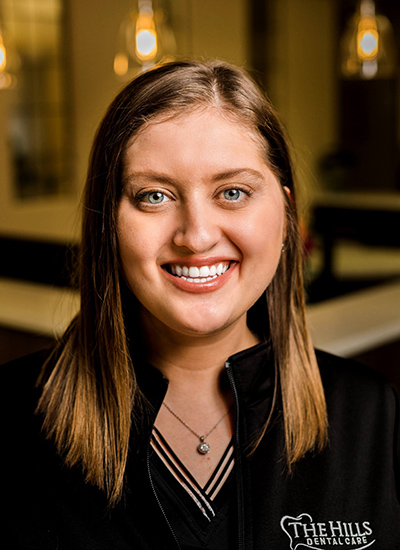 I am a registered dental hygienist and have worked in dentistry for over 10 years. My favorite part about being a hygienist is connecting with my patients and having an opportunity to help each of them reach their goals for health. I believe oral health is a big part of caring for overall health. I love being able to provide education and care for my patient's general health and well-being. 
Outside of dentistry, I love spending time with my husband, Tyler, traveling, cooking, and practicing yoga. 
Crystal – Hygiene Coordinator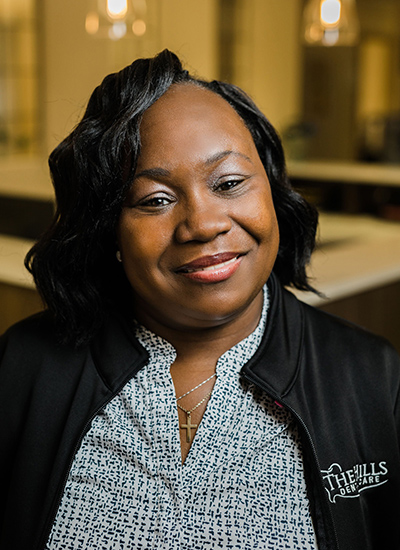 As a child, I had my fair share of dental trauma and bad experiences with dentists. I prayed for a beautiful smile. On my journey to repair my smile, I decided to pursue a career in dentistry. I vowed to help others overcome their dental challenges and fears. I wanted to help make a difference. I have more than 25 years of experience with extensive training in both administrative and clinical. I am proud to be a part of a phenomenal team that is making a difference in our patients' lives by providing excellent education and dental care.
When I am not changing the world through dentistry, I enjoy reading, traveling and spending time with my family
Gina – Treatment and Financial Coordinator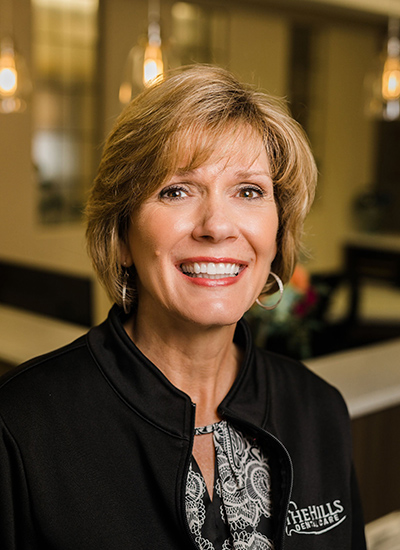 I have been around dentistry all my life. My father and brother are dentists. So, it seemed only natural to be a part of the dental field. I have been a part of The Hills Dental Care team since 2018. Helping our patients achieve their dental goals is extremely fulfilling and something I take great pride in; I believe everyone deserves a beautiful smile.
In my free time, my husband and I enjoy hiking, entertaining friends and family, traveling, reading and relaxing. Our kids are grown, so now we have Buddy and Lucy (our dogs) at home to keep us in line.